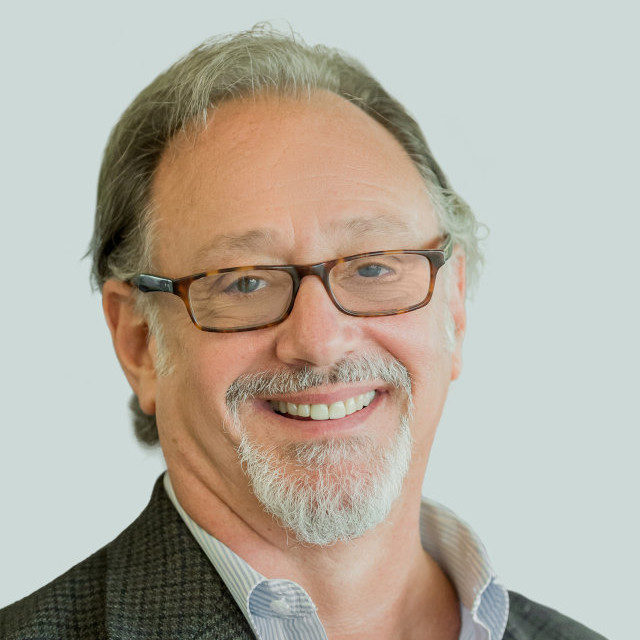 Seth Arkush
LCSW, MBA
Managing Partner
Seth Arkush earned his Master's of Business Administration at Drexel University in Philadelphia, Pa. and obtained his clinical training at Fordham University where he earned his Master's of Social Work degree. Soon thereafter, he earned his clinical social work license (LCSW). In addition to his psychotherapeutic work at ICC&C, for the past 10 years Seth has worked clinically with: urban youth; as an in-home therapist for at-risk children and families; children and families in crisis through Children's Mobile Response; and as the Clinical Specialist leading a team of therapists for Therapeutic Family Visitation Services serving families in the Division of Child Protection & Permanency system (formerly known as DYFS). From the mid 1970's through the mid 1980's, Seth worked his way through college on a suicide and crisis hotline and in a Youth Services Program that served runaway youth and their families. In his senior year, Seth wrote a grant that got funded to develop a Men's Counseling Program. After graduating, he worked for the Juvenile Division of the NJ Department of Corrections serving incarcerated youth. From the mid 1980's through the early 2000's, Seth held positions of increasing responsibility in corporate budgeting and financial analysis and eventually became a consultant for at-risk companies. Seth holds a post graduate certification in Child/Adolescent Mental Health from Rutgers University.
Get To Know Seth
When not in the office, Seth enjoys cooking for family and friends (hopefully they enjoy it as well), playing tennis, reading, and listening to and playing music. He is the proud father and stepfather of three adult children and has two beautiful grandchildren.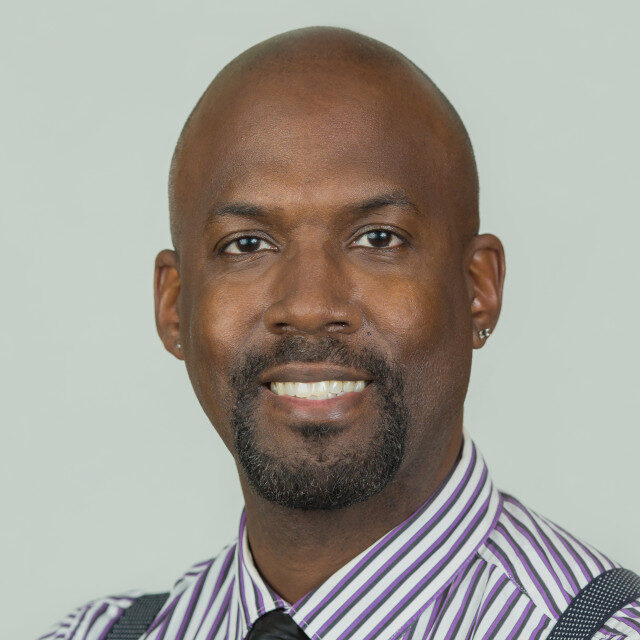 Juan Carlos Barrera
LSW
Licensed Social Worker
Juan Carlos received his Bachelor's of Science from Rutgers University. He completed his Master's of Social Work at Rutgers University. He has 13 years of experience ensuring the safety, permanency, and well-being of children and families. Juan recognizes that each family is unique, and they are their own expert. Juan Carlos is fully bilingual in English and Spanish and has experience working with the Hispanic community. Juan Carlos utilizes a strength-based approach. He recognizes that respect, empathy, and authenticity are core conditions to build therapeutic relationships. Juan Carlos is enthusiastic, empathetic, and non-judgmental by nature. He is focused on providing a welcoming and safe environment to those who need it most. Each individual Juan Carlos meets as a mental health professional matters to him. His main goal is to assist individuals of all ages in developing functional coping skills that will assist them to enjoy their lives to their fullest potential.
Get To Know Juan Carlos
Juan Carlos utilizes a strength-based approach. He recognizes that respect, empathy, and authenticity are core conditions to build therapeutic relationships. Juan Carlos is enthusiastic, empathetic, and non-judgmental by nature. He is focused on providing a welcoming and safe environment to those who need it most. Each individual Juan Carlos meets as a mental health professional matters to him. His main goal is to assist individuals of all ages in developing functional coping skills that will assist them to enjoy their lives to their fullest potential. Juan Carlos is a soccer fan, proud of his family and community. He enjoys reading and writing poetry. He also enjoys cooking for family and friends.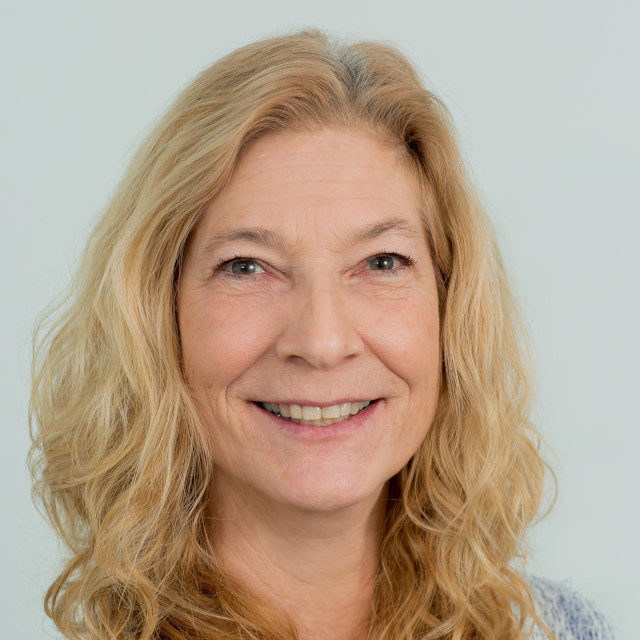 Suzanne Campbell
RYT
Yoga Therapist
Suzanne is a certified Yoga Teacher providing therapeutic interventions using mind-body techniques, breathwork, yoga, and meditation to help adolescents and adults with mental and physical health needs in group and individual settings. Suzanne is a retired Educational Assistant, from Central Regional BOE, working directly with special education students (12 years with higher functioning self-contained, and 6 years with 8th-grade resource math). She also did substitute teaching, co-facilitating classroom structure, learning, and miscellaneous needs of students. Suzanne has over 15 years of volunteer experience working at a camp for terminally ill children and their families, which was very rewarding. She has enjoyed working directly with adolescents over the years and loves watching them become successful despite any learning or physical challenges.
Get To Know Suzanne
She is from Vermont but moved her family here about 20 years ago. During her time in Vermont, she took many lay counseling workshops, classes, and seminars, giving her several certifications in different counseling methods. Suzanne also had the joy of home school teaching her 3 daughters, all of which have families, giving her 6 grandchildren all together.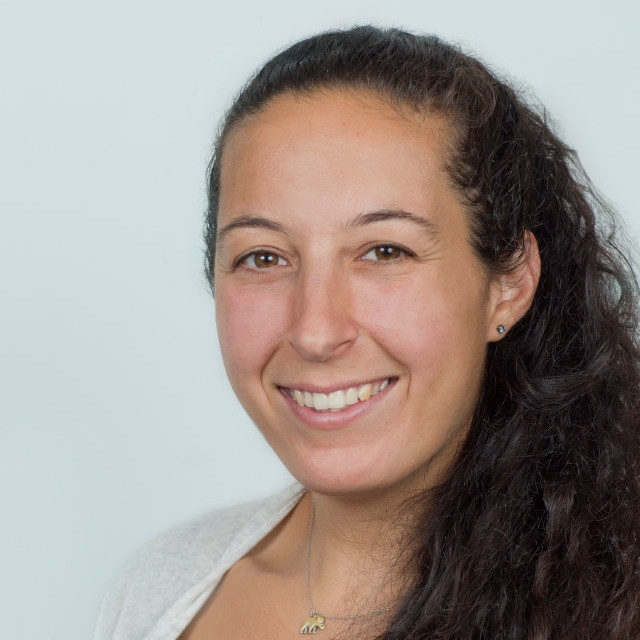 Dana Delfino
LSC, SAC
Licensed Associate Counselor
Dana has a Master of Science in Educational Counseling from Monmouth University, a Bachelor of Science in Equine Studies from Centenary University and has taken multiple Animals Science courses at Rutgers University. She is a Licensed School Counselor in the state of NJ, holds a CEAS as a Student Assistance Coordinator, and is a Licensed Associate Counselor in the Integrated Adolescence Program. Dana's early career as an equine professional involved teaching clients of all ages how to ride and care for horses, develop young horses for sport and pleasure riding, and rehabilitating and working with difficult or "problem" horses. Dana's work with horses has given her a unique perspective on trauma informed practice. She firmly believes that every individual needs the space and patience to grow, develop, and heal at their own pace and in their own way. Dana enjoys utilizing her authentic self, combined with a strength base approach and empathetic insight to empower her clients. She recognizes that each individual responds to their experiences differently. Dana's goal is to support her clients in a way that works for them. She has a passion for working with the adolescent population. Dana enjoys helping clients on their journey to determine their own paths and assist in their development of skills to help them create a fulfilling and peaceful life.
Get To Know Dana
In addition to her life-long passion for horses, Dana spends time with her dog, and enjoys hiking, camping, fishing, and motocross sports. She has a deep love of animals, coffee, and all types of food. Favorite quote: "Nobody can make you feel inferior without your consent."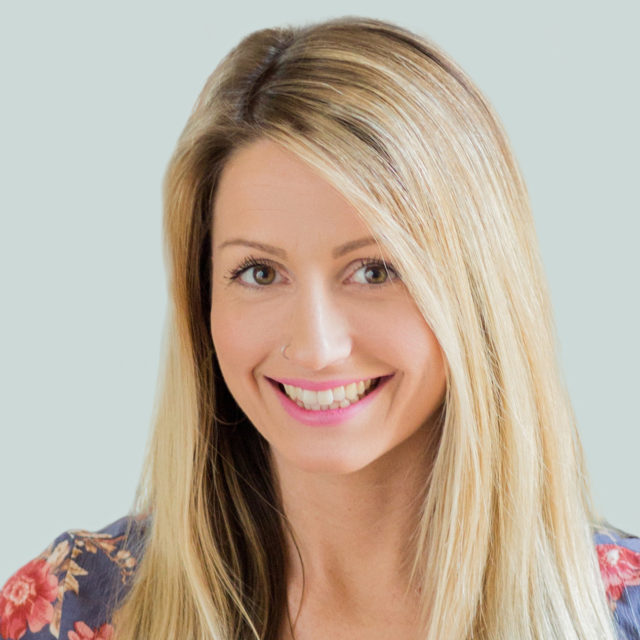 Ryan Gervasi
LSW, RYT
Licensed Social Worker, Therapist, Registered Yoga Teacher
Ryan earned her undergraduate degree from Kean University in Psychology. During her time there, she studied Drug and Alcohol Use and Community Mental Health. She continued her education and was trained at Kean University's School of Social Work where she graduated with a Master of Social Work specializing in the areas of Trauma and Healing, and Drug and Alcohol Dependence. Ryan is now a Licensed Social Worker (LSW). Ryan's passion for healing the mind, body and soul holistically aligns with her clinical approach as she integrates her knowledge and experience as a Registered Yoga Teacher (RYT 200), and Reiki 1 practitioner, into wellness and recovery practices by combining the clinical piece and intuitive healing methods. Specializing in Vinyasa flow as well as gentle, restorative and yin focused traditions, Ryan believes that joining the three parts through flowing as well as still movements is a beautiful and blissful foundation for self-exploration, self-love and self- compassion which inevitably facilitates forgiveness, healing and growth. Ryan believes that through the meditation practice we give ourselves permission to "just be," accepting where we are at in that moment. Within these various traditions of yoga, breath is the foundation and as such has a deep and calming effect. Ryan guides a gentle flow of movements concentrated on staying present for ourselves and proper alignment filled with loving instruction so all students may reach their greatest potential regardless of their fitness level.
Get To Know Ryan
One of Ryan's favorite quotes that resonates on and off her mat is "Often one goes for one thing and finds another." By Neem Karoli Baba. Ryan's favorite authors and poets include B.K.S. Iyengar, Deepak Chopra, Thich Nhat Hahn, Kahlil Gibran, Neem Karoli Baba, Deborah Adele, Pema Chodron, and Eckhart Tolle. What Ryan is most often heard of speaking is nurturing the child within ourselves and coming back to our highest, truest self to practice forgiveness, acceptance, compassion and love. The experience of healing and transformation evolves us on our unique, individual paths to freedom and bliss.Ryan has many years of self-study in the practice of yoga, adding to her expertise in the area of holistic care. Ryan continues to be a faithful student of yoga and meditation practice, grateful for all of her teachers who continue mentoring and supporting her journey.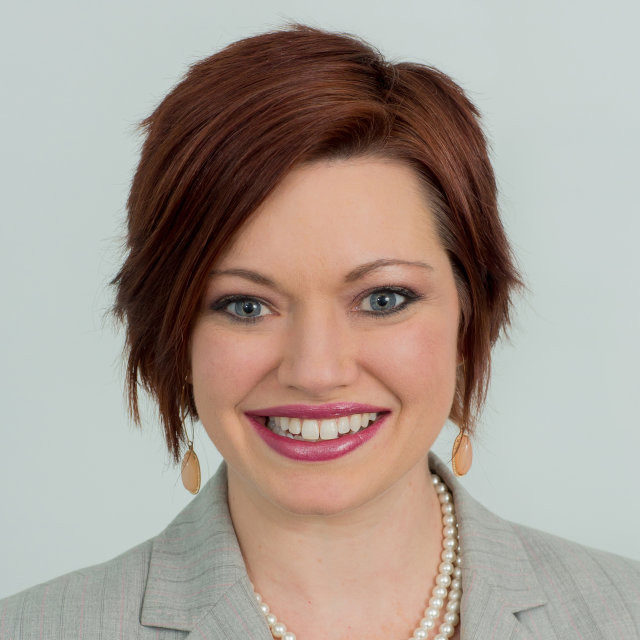 Carli Hench
LSW
Licensed Social Worker
Carli Hench received her Bachelor's of Arts degree from her beloved alma mater, Kean University, where she studied Psychology and Theatre. She went on to pursue her Masters of Social Work degree at Rutgers University, where she was reminded of her passion to serve. She began her career in service at Kean University in Student Affairs, where she was an educator, mentor, trainer, and leadership coach for college students. Simultaneously, as a Licensed Social Worker, she had the privilege of serving children, adolescents, adults, couples, families, and individuals with special needs, both in an intensive in-home community setting and outpatient practice. Carli believes that relationships are at the core of our very existence and that each and every person she has the opportunity to work with is a gift. She utilizes a strengths-based perspective to provide relief to individuals utilizing sound theoretical practices and strategic tactics to improve an individual's quality of life. Her empathic and motivational style allows others to feel empowered. Regardless of where an individual is starting, she believes her job is to support them in their journey, assist them in envisioning their path and strategize with them as they overcome their challenges.
Get To Know Carli
Carli is an avid learner and believes that "A well-educated mind will always have more questions than answers" (Helen Keller). She believes learning takes place everywhere in everything we do, see, and engage in, as long as we are open to it. Carli is a proud mother of two boys, a thespian, a writer, a lover of art and music. She loves to read, meditate, laugh, do yoga, travel, and eat – as her son says – "yummy food". She is always open to new experiences wherever she goes and works every day to find the space between the future and the past, where we, as human beings, can be more focused, more present, and more fulfilled.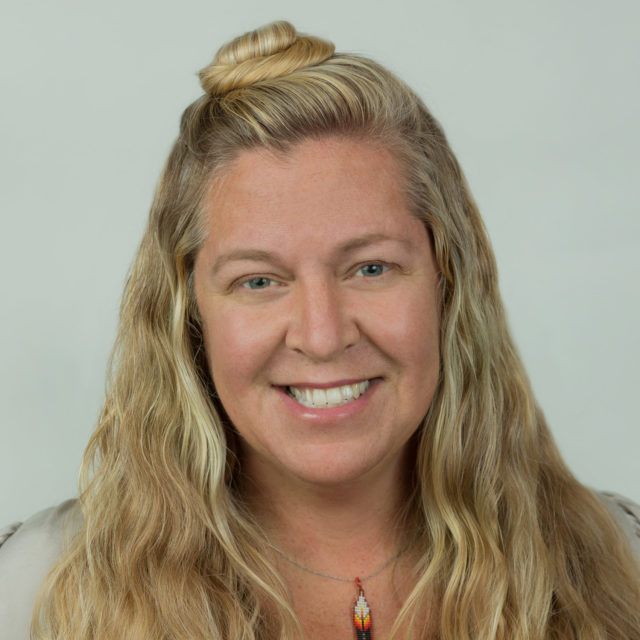 Kristin Hubert
LPC
Therapist
Kristen Huber is a New Jersey native born and raised in Ocean County. After spending a decade living in the Pacific Northwest Kristen followed her heart home and completed her graduate work in Professional Counseling at Monmouth University. She has been working with youth and their families in Ocean County for 15 years. Her private practice, Jersey Shore Ecotherapy, now seven years in, is the first practice of its kind on the eastern seaboard. Kristen translated outdoor adventure-based therapy to an outpatient setting. She offers her clients walk and talk, stand up paddle boarding and wind therapy options and access to the local parks, creeks and beaches. Kristen masterfully uses Nature as her co-facilitator to help restore mental health and wellbeing to her clients.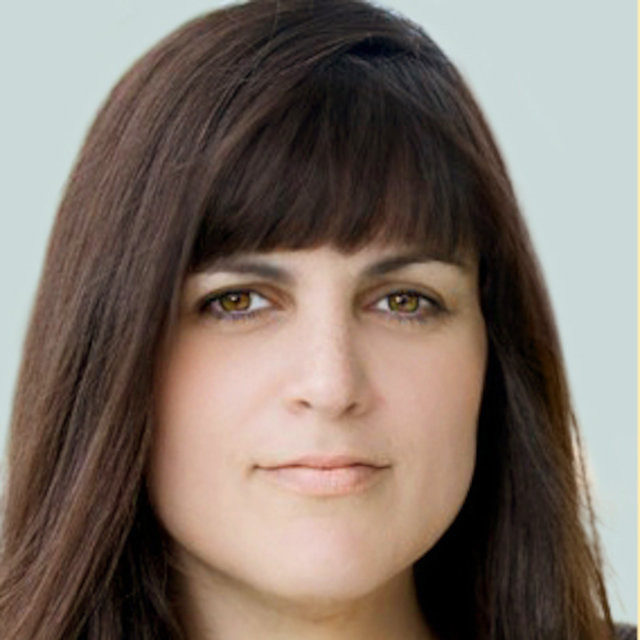 Tiffany Miller
MA, LPC
Therapist
Tiffany, who was born and raised in Monmouth County, NJ, is a Licensed Professional Counselor. She graduated from Monmouth University with her BSW and went on to obtain her Post Masters in Psychological Counseling. Tiffany is an anti-human trafficking advocate and started her career supporting survivors of sexual violence. Tiffany has held certifications in the areas Rape Care, Brain Injury, and as a Psychiatric Screener. Tiffany brings with her 19 years of advocacy, community activism, and outreach, as well as a passion for serving our community's most vulnerable. She is a volunteer member of the Eatontown Board of Education and the NJ Coalition Against Human Trafficking legislative subcommittee. Tiffany also currently volunteers on the Board of Trustees for Family Based Services Association of Monmouth County.
Get To Know Tiffany
Tiffany loves animals and has two cats Poe and Sassafras. She loves the outdoors and is an avid hiker. Her favorite quote is, "The further backward you can look, the farther forward you are likely to see." Tiffany's dream is to author anti-sex trafficking legislation.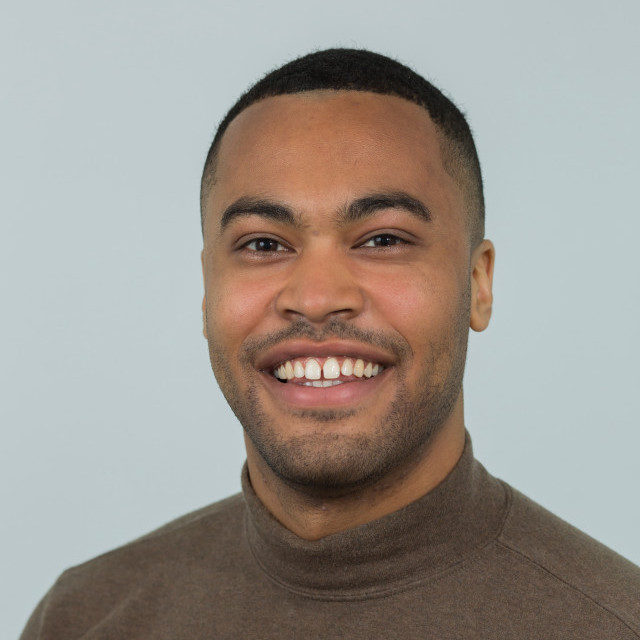 Jasun Ramirez
BA
Mental Health Associate
Jasun is a Monmouth University alumni, graduating with a BA in Psychology and a Minor in English. He currently runs group therapy sessions, and assists in individual and family sessions in Integrated Care Concept's PHP and IOP program: Integrated Adolescence. Jasun has previous experience working with adolescents in group homes, as well as children in the school setting. He is also currently enrolled in a graduate program for an eventual career in school counseling and professional counseling. Jasun looks forward to continuing his work with children and adolescents, as he believes it is a very rewarding experience to watch their exponential growth in finding themselves.
Get To Know Jasun
Jason also has passions in creating music and writing poetry. Some of his biggest inspirations in music, writing and life in general include Prince, Frank Ocean, and Matsuo Bashō. He finds the imagery they explore in their artforms, as well as their perspectives on life to be very motivational and colorful, adding to his own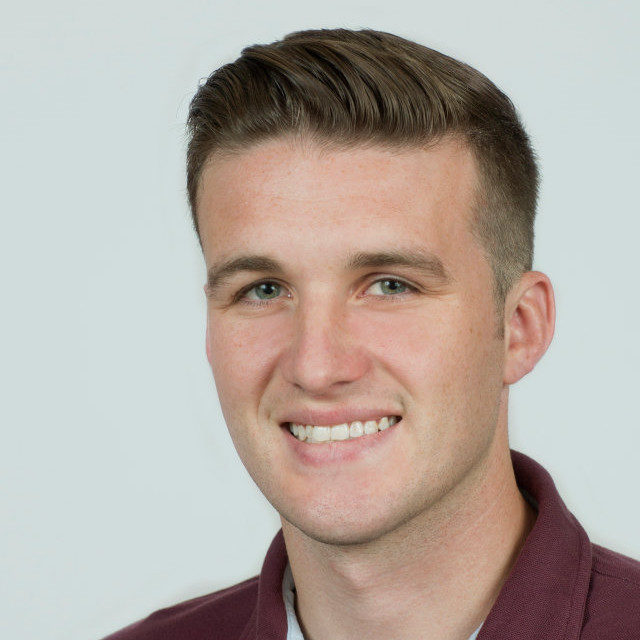 Bobby Riordan
BA
Mental Health Associate
Bobby completed his undergraduate degree at Stockton University, earning a Bachelor of Arts in Psychology with a concentration in Mental Health and a minor in Business Studies. Bobby is currently pursuing his Master's Degree in Clinical Mental Health Counseling at Kean Ocean University where he is a member of the Chi Sigma Iota Honor Society. As a Mental Health Associate, Bobby looks forward to continuing his work with adolescents and helping them reach their goals and navigate their own journeys. Bobby gained experience working with adults at a mental health partial-care program. He also worked as an Employment Counselor/Job Coach assisting individuals with disabilities and mental health challenges with finding work and maintaining employment. Bobby believes it is important to develop positive, solution-focused interventions in a non-judgemental environment.
Get To Know Bobby
Bobby played on the Stockton University Men's Soccer Team for four years during his undergraduate experience. In his free time, Bobby likes to do martial arts and is a blue belt in Brazilian Jiu Jitsu.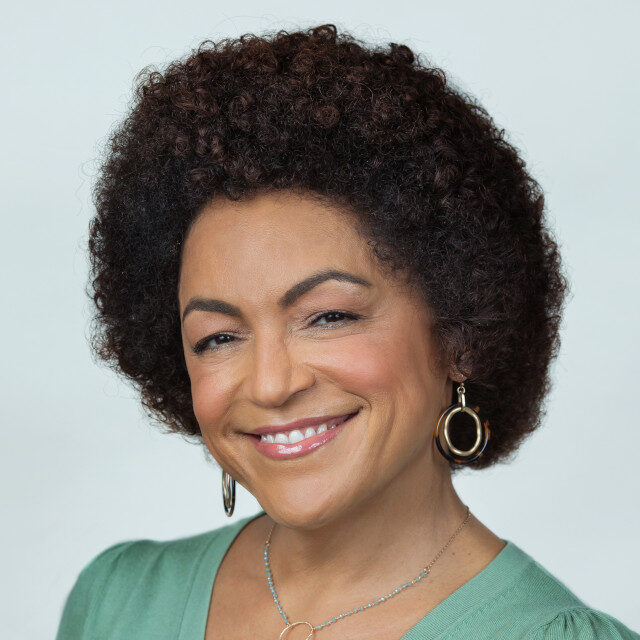 Claudette Sierra-Pappas
LSW
Therapist, Licensed Social Worker
Claudette earned her Bachelor's of Psychology degree from Hunter College of the City University of New York, where she graduated magna cum laude. Claudette then earned her Master's of Social Work degree from the Rutgers University School of Social Work. The concentration of her studies was on clinical social work with mental and behavioral health as her area of emphasis. Claudette was an intern at Integrated Care Concepts & Consultation (ICCC) prior to joining as a therapist. Before her experience at ICCC, Claudette was a counseling intern at the Mental Health Association of Monmouth County (MHAMC) where she worked with adolescents and their families utilizing her bilingual skills as a Spanish speaker. While at MHAMC, she provided individual therapy to adolescents, co-facilitated groups for middle and high school students, and linked families to needed services. As a licensed social worker, Claudette's focus is on collaborating with adults, young adults, and adolescents in addressing mental health and environmental circumstances.
Get To Know Claudette
Claudette has a passion for understanding and helping others. As a person who is bilingual (English and Spanish) from a multi-racial and multi-cultural background, Claudette brings passion, empathy, and life experience to her work. Claudette believes in a holistic approach to life's challenges, where compas- sion and nonjudgmental communication form the foundation of the therapist/client relationship. Before she was a therapist, Claudette was a professional vocalist and worked with challenged individuals on songwriting workshops, live performances, and studio recordings. When not working, Claudette enjoys spending time with her husband, family, and friends. All forms of art have always been and continue to be important in her life.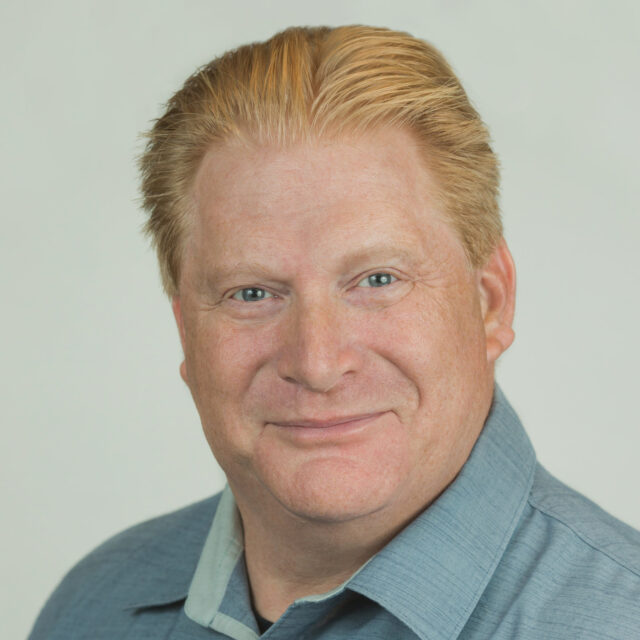 Larry Thompson
LCSW
Founder and Partner
Larry Thompson, LCSW, was trained at New York University's School of Social Work and earned a Master's Degree in Social Work. His theoretical orientation is in the use of self & Zen psychology and psychodynamic-object relations theories of psychology. He was formerly the Director of Children's Mobile Response in Ocean County and Team Leader for the Monmouth County PACT team. Larry holds post-graduate certificates in Child/Adolescent Mental Health and Parent Education from Rutgers University. Larry incorporates his training in Dialectic Behavioral Therapy and Cognitive Analytic Therapy with natural and holistic approaches in work with adolescents, individuals, and families. Larry's passion for integrating a total wellness approach continues to carry over into his professional and personal life. He has completed a post-graduate certificate through Drexel University in Complementary and Integrative Therapies, so as to offer his clients additional options for their wellness recovery, as well as iRest Yoga Nidra meditation through the Integrative Restoration Institute.
Get To Know Larry
Larry's favorite authors and poets include David Whyte, Thich Nhat Hahn, Rumi, E.E.Cummings, and Kahlil Gibran. One of his favorite mantras/meditations is by Thich Nhat Hahn, "Mountain Solid; Breathing in, I am a mountain, Breathing Out, I am solid." His favorite Lojong slogan as interpreted by Pema Chodron, "Three poisons, three medicines, three paths to enlightenment." Larry's most transformative relationship lessons are those of "Loving Speech" and "Defenselessness." What Larry is most often heard speaking of regarding mindfulness and emotions, "Emotions are not our enemy, they are vital aspects of the self reaching for regulation in the present moment."