Who We Are
We Are Mind-Body Experts
We are pioneers in mindfulness-based technologies and approaches supporting wellness and recovery
Integrated Care Concepts and Consultation, LLC, is a clinical organization that has been a pioneer in the use of mindfulness-based technologies and approaches in supporting the wellness and recovery of individuals, families, and organizations for the last 15 years.

We're also the first practice in New Jersey to provide a comprehensive Integrated Mental Health treatment model, incorporating traditional psychiatric and psychotherapeutic care combined with evidence-based Mind-Body approaches.
Learn More About Us
How We Help
Integrated Mental Health Services
For Students, Educators, Administrators, Families and the Community
We offer an array of services, social-emotional learning sessions, and training for school districts and individual school communities.
About Integrated School Services
We Provide Services to Support Every Level of the Learning Community
Watch the video below to learn more!
Who We Serve
We Offer a Continuum of Care
We have decades of experience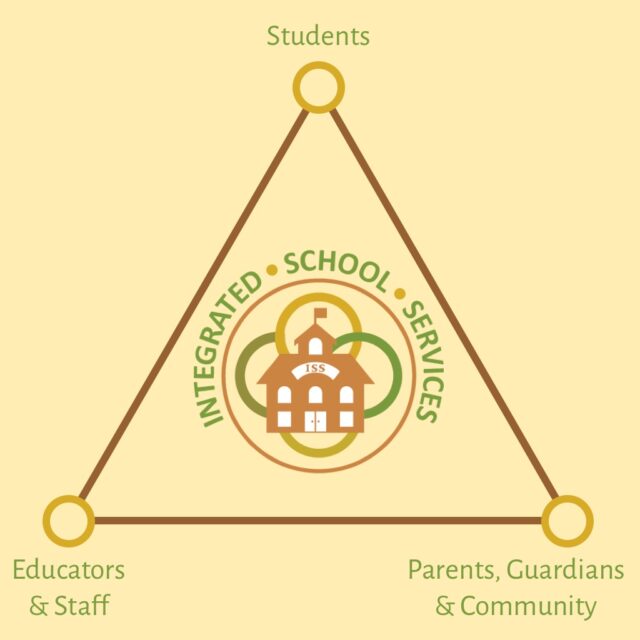 For Students
We explore mindfulness in a practical, applicable, and easy to understand way so that students aren't simply exposed to these concepts, they can apply them to their everyday lives and see the transformative power of these practices in the ways they interact with peers and achieve their goals.

We also teach distress tolerance, interpersonal, and emotional regulation skills so that the adaptive processing of emotion becomes part of how students interact with one another and the world around them.

And we deliver these skills in a myriad of ways through a set of lessons designed to engage and educate students as they are given opportunities to apply those skills to everyday life.
For Educators and Staff
ICCC is proud to offer professional development training designed to help teachers understand and implement supportive strategies with their students.

These training opportunities ensure that educators can continue to promote healthy social, psychological, and personal growth.

Whether you'd like your school community to explore the unique challenges for adolescents in the 21st century, want to support those stakeholders who navigate school refusal, hope to offer guidance for those who help students navigate loss and grief, or you'd like to give your teachers a toolbox full of mindfulness techniques to use in the classroom and their own lives, our training opportunities can give you the resources to accomplish those goals and many more.
For Parents, Guardians, and Your Community
Integrated Care Concepts and Consultation offers customized one-hour parent/community night programs to align with the SEL student training your administrative team selects. (These programs can also be offered in ESL formats.)

ICCC will work with your team to create interactive and experiential activities to ensure the parent/community can serve to reinforce the SEL skills being provided to the students.
We Provide Innovative Treatment Concepts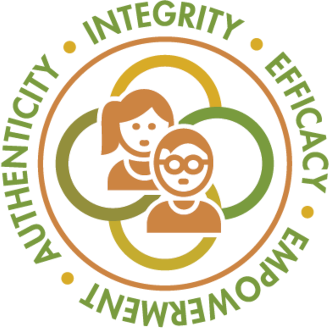 Integrated Adolescence
An integrated mental health intensive out-patient and partial hospital program for adolescents and the people who love them
Integrated Adolescence is an intensive outpatient (IOP) program or partial hospitalization programming (PHP).
The PHP program provides support 5 days per week for 5 hours a day for up to 16 weeks.

Our IOP provides support 3 days per week for at least 3 hours each day for up to 12 weeks.
Learn More
Recipient of MonmouthCares Community Resource Development Funds

For the '22-'23 School Year
Integrated Care Concepts is a gracious recipient of the MonmouthCares Community Resource Development Grant. These funds allowed us to bring much needed services to vulnerable populations within the Long Branch Community. Students from pre-school to 12th grade were given the opportunity to experience therapeutic services in creative and innovative ways that allow them to practice de-escalation and self-regulation skills while having fun.
Learn More
Partner Program
Integrated School Services partners with school districts in a way that supplements an already established therapeutic service program or creates access to a brand new one. Our expert clinicians have regular hours in our partner districts which allows them to have a full caseload of students and be available for crisis management.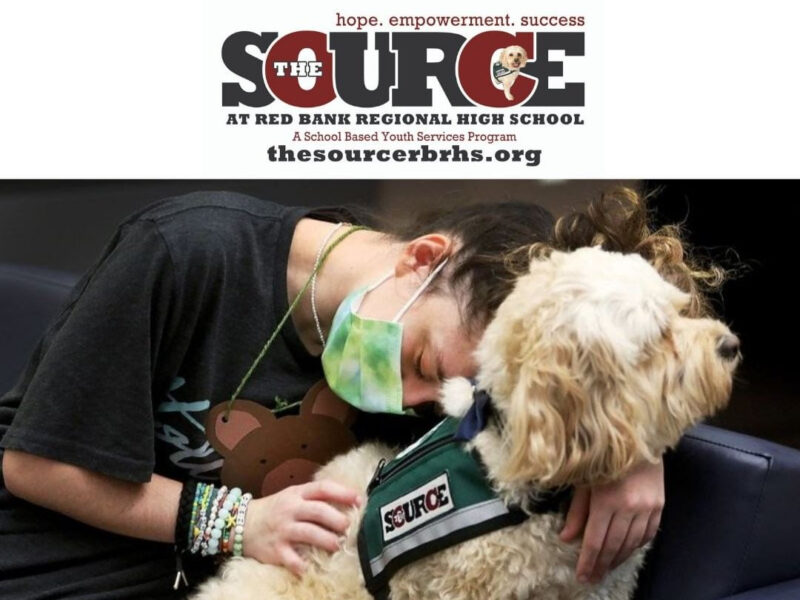 The Source at Red Bank Regional High School
Integrated School Services provides counseling services in a satellite location on the RBR campus. Our clinicians work with RBR students during school hours to provide them with additional support services and therapeutic recommendations. Additionally, Integrated School Services is excited to extend into the Latinx community of Red Bank by presenting monthly parent nights for community members.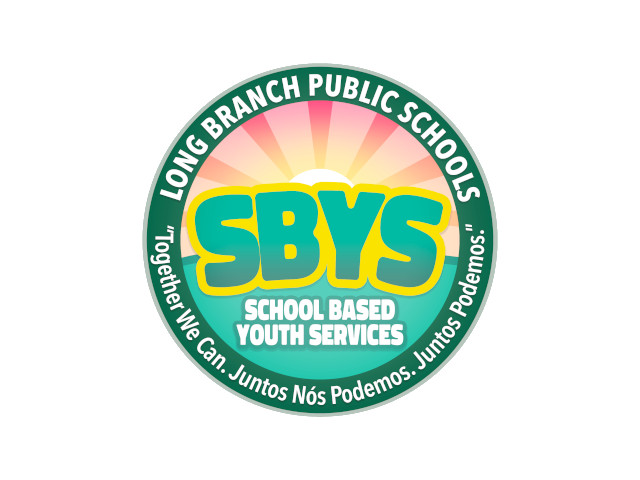 Long Branch Public Schools, School Based Youth Services Team
Integrated School Services is partnered with the Long Branch Public Schools, School Based Youth Services Team. In collaboration with the Middle School and High School programs, Integrated clinicians provide individual counseling services to the children of the Long Branch Community. In addition, our clinicians run open groups during student lunch periods and teach Social Emotional Learning skills in the classroom.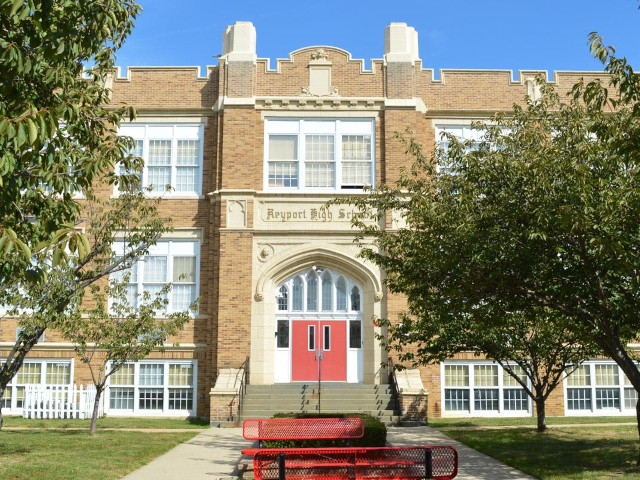 Keyport School District
Integrated staff will be housed within the district to provide access to much needed wellness resources for staff and students.
What Our Clients Say About Us
Integrated Care Concepts has been an instrumental addition to the services provided in the Long Branch Public Schools. They provide additional support to our students and families that require a higher level of Mental Health services.
Integrated Care Concepts has been influential in meeting the needs of our bilingual community. Portuguese and Spanish Clinicians haven been providing Mental Health services in the Middle School and High School.
ICCC's trauma informed approach to counseling and education has helped our students, parents, and staff. In addition, my teams have utilized their PHP program for students that need a higher level of care.
I have had the great opportunity to work with the team at Integrated Care Concepts for over a year now. As a district administrator, I have seen a tremendous increase in the mental health needs of our students. Partnering with Integrated Care Concepts allowed me to open up more opportunities to have student's needs met.
Our school counseling department worked with the folks at ICCC to weave them into the fabric of our school building. They provided services such as professional development for our staff. They have provided individual counseling, group counseling, art therapy, mind/body practices for our students, and a parent education series for families.
Keyport Public Schools has established a partnership with Integrated Care Concepts and Consultation. Social emotional services are provided to our Tier I, Tier II, and Tier III students. Services are inclusive of group and individual therapy. In addition we are in year two of our parent series. Quarterly evenings have provided parents support in navigating in shifting from "Trauma Brain to Learning Brain", Integrated has also worked with Keyport to provide an EAP (Employee Assistance Program).
~ Dr. Lisa Savoia, Superintendent Keyport Public Schools
COVID-19 has truly impacted the entire school community and as reading makes all things possible for students, a strong social emotional foundation supports both academic and emotional growth. We are proud to work collaboratively with Integrated in essentially building a school based services model in the district.
The staff really enjoyed the training and are looking forward to our next professional development session with Integrated Care Concepts and Consultation.
The ACEs Training was a great reminder with tons of information to emphasize how much students are struggling and we sometimes do not realize that. Larry stressed the importance of creating a connection with students because once you have created a connection, anything is possible.
Working with the ICCC team has been easy and seamless.
It's been a wonderful yearlong partnership between The Source at Red Bank Regional and Integrated Care Concepts and Consultations Integrated School Services. The students have developed a great relationship with the ICCC therapist. She meets with insured students during their school day, avoiding conflicts with their after school schedules.
We look forward to continuing our partnership and expanding the number of counselors in the future!
Schedule a consultation meeting today!
Your school provides the space, ICCC provides the rest.
Schools And Organizations That Have Participated in ICCC's Professional Development Opportunities
Belleville Schools
Brick Memorial High School
Collier Schools
Division of Child Protection and Permanency, Ocean and Monmouth Offices
Franklin High School
Hamilton Middle School
Harbor House
Jackson Memorial High
Jersey City School District
Kean University
Keyport School District
Kittatiny Schools
Long Branch High School
Millstone Twp School District
Monmouth Cares, CMO
Monmouth County CIACC
Monmouth University, Professional Counseling
Morris Hills Schools
NJ ASAP Conference 2017, 2018, 2019, 2020
NJ National Association of Social Workers Conference 2019
Ocean County CIACC
Ocean County FSO
Ocean Partnership, CMO
Passaic Valley High School
Pinelands School District
Red Bank Regional High School
Rutgers School of Social Work
Tabernacle School District
Wall Township Schools
West Orange High School